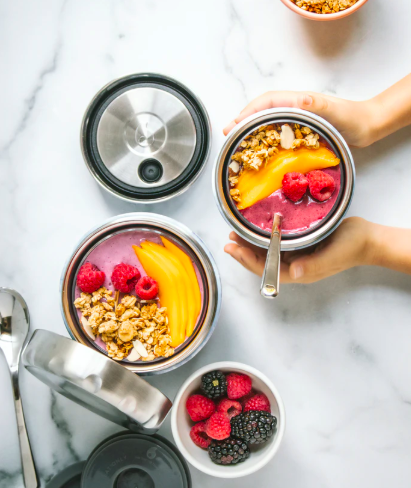 They say breakfast is the most important meal of the day, but when the busy residents of our Centennial, CO apartments are rushing around in the morning, they don't always have time to whip up a plate full of eggs, bacon, and toast. Luckily, breakfast doesn't have to be difficult. Here are a few easy grab-and-go breakfast ideas that will be ready for you as soon as your alarm clock goes off.
1. Mini Wonton Quiche
Wonton wrappers create the perfect foundation for miniature quiche bites. You can make these little guys ahead of time so they're ready to pop in the microwave at a moment's notice. Since they're made in a muffin tin, you'll easily be able to get through an entire week or two with a single batch. You can freeze them, too, but you'll want to use a toaster oven to reheat them in order to ensure they maintain a crispy crust.
2. Strawberry Chia Overnight Oats
Soaking oats overnight gives them a creamy texture that's spoon-ready when you're running out the door. A bit of milk and Greek yogurt give them everything they need to soften up as they chill in the refrigerator while you're sleeping. Add some chia seeds for extra protein, and top your mixture with fresh or frozen berries to get in many elements of the major food groups.
3. Ham, Cheese and Veggie Quinoa Frittatas
As you'll soon learn, the muffin pan is everybody's best friend when it comes to making quick breakfast foods that are nutritious, too. With this recipe, everything that would go into a great omelet takes center stage in muffin tins. If you're a vegetarian, you can leave the ham out, or substitute it for a plant-based product that'll boost your protein levels and keep you going strong until lunchtime.
4. Blueberry Oatmeal Cups
This is a new way to eat an old-fashioned breakfast favorite. By baking the oats, you'll have cups full of sustenance that you can eat during your commute if you're in a pinch.
Start your day on the right side of the bed every morning by waking up in one of our beautiful spaces at The Apartments at Greenwood Plaza. Check out our available floor plans today!