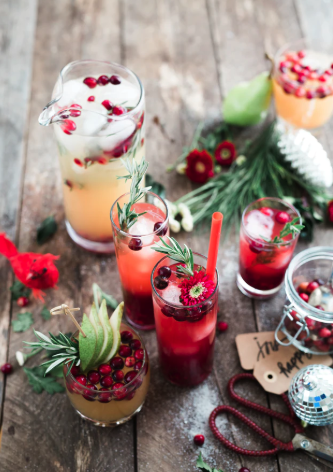 Winter is knocking on the doors of our Centennial, Colorado, apartments, which means it's time for drinks that'll warm your body from your belly to your toes. We've done a little digging and come up with a few fun mocktails inspired by the upcoming winter season.
1. Apple Pie Punch
Turn everyday apple cider into a mocktail to be desired by friends and family members of all ages. The pear nectar or white grape juice brings out the fruity flavors of this beverage, while the ginger ale adds a bit of fizz to the fun.
2. Vanilla Steamer With Rose-Flavored Marshmallows
When the temperatures turn bitter, heat up your bones with a bit of warmed milk. This recipe can be made with whole milk or plant-based milk, if you'd prefer. A dash of vanilla extract takes it from an ordinary cup of milk to an extraordinary invention that'll calm your body and get you ready for bed.
3. Lamplighter Inn
When heavy cream, coffee-grounds syrup, lemon juice, egg whites and seltzer come together, they create perfect harmony for cold winter days. Simply add the ingredients to a cocktail shaker and shake. Add ice, shake again and enjoy. Garnish with coffee beans to elevate the experience.
4. White Chocolate Peppermint Mocktini
Suitable for guests of all ages, this white chocolate peppermint mocktini is sure to please. It incorporates white hot chocolate with a couple ounces of peppermint mocha coffee creamer and white chocolate syrup. Of course, the garnish is best played when you lay crushed peppermint chunks atop a martini glass.
5. Coquito Holiday Punch
In Puerto Rico, people love to celebrate the festivities that happen around this time of year with a holiday punch. This version of the drink is dairy-, egg- and alcohol-free, making it suitable for anyone who wants to enjoy the delicious flavors of bananas and coconut milk in a brand-new way.
6. Holiday Eggnog
This vegan version of an old-time classic steer clear of alcohol and a lot of ingredients that are known to carry extra calories.
If you're looking for an apartment in Centennial, Colorado, where you can enjoy the bounty winter brings to this beautiful state, look no further than The Apartments at Greenwood Plaza. Stop by for a personalized tour today!