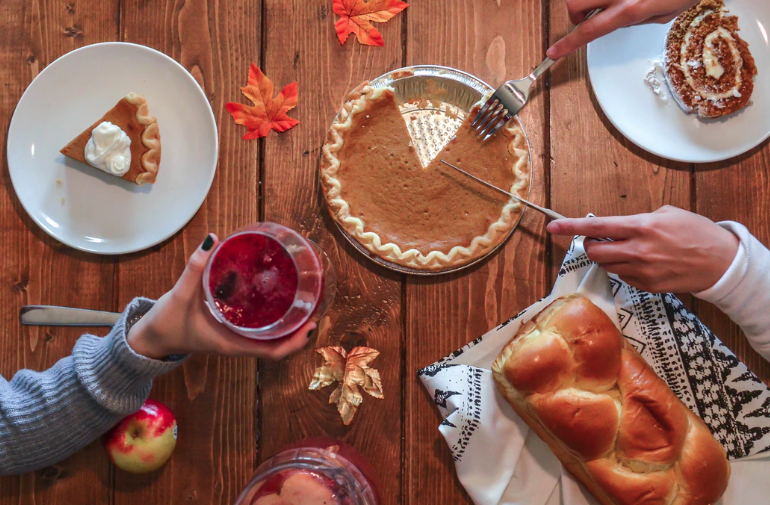 Are you gearing up to host your first Thanksgiving Day dinner at your new Centennial apartment? If so, then you might be feeling a bit overwhelmed with where to start. Never fear, you have your quick tip guide here! Check out the following great tips for a turkey day win:
Thanksgiving Dinner Tips
Make a game plan. Grab paper and pen and write out your must-do Thanksgiving plans at least two weeks before the big day. This plan should include the big and general, like invites and store pick-ups, as well as the specifics in dish order. A game plan now will help keep you organized tomorrow. Put it up on your refrigerator where it'll be forefront in your mind and where you can easily check off and add on items.
Rule out dishes you won't be making. Before your meal prep, you need to know what not to plan for. Eliminate dishes by asking guests what they plan on bringing. Some hosts prefer to delegate dishes for the same effect.
Stick to the basics. The more Thanksgiving dinners and general dinner parties you host at your Greenwood Plaza apartment, the more extravagant you can get. Let experience build upon experience. Therefore, if this is one of your first such holiday dinners, it's best to stick with the basics. Turkey, stuffing, and mashed potatoes are the primary expectations people have for such a dinner. So put your effort primarily on these. Then, if you opt for creativity, keep side dishes minimal; i.e. a marinated green bean salad instead of a full-on green bean casserole.
Be mindful of the drinks and where they should go. Drinks are something that are easy to forget. After all, you're so worried about the food and by stipulating BYOB, it's easy to miss that even guest-brought drinks have to go somewhere. But you most certainly don't want those drinks crowding your likely already overstuffed refrigerator. So instead plan ahead and have coolers iced and ready and put somewhere outside of the busy kitchen zone.
Shopping for Denver Apartments? Visit Greenwood Plaza
Before you can host a great party, you need a great base location. If you're on the hunt for your next apartment, then schedule a walk-through of our beautiful Centennial, CO apartment choices.