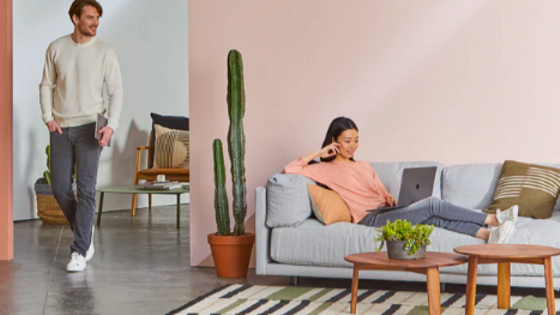 There are many reasons why people in Colorado share two or three-bedroom apartments at Greenwood Plaza. It's a great way for those starting a new career to save money. It also provides a social connection for those that are new to the city. For a successful co-living arrangement, we offer these tips for living in peace when you share an apartment.
Tips for Sharing an Apartment in Peace
Agree on Financial Responsibilities
Before two people enter into a living arrangement, all shared expenses and each person's financial contributions should be discussed and agreed upon. There may also be some separate purchases such as food and personal care items that should be clarified. It is suggested to make a cost spreadsheet with financial details such as due dates, the amounts owed, and the person responsible for paying.
Discuss Work and Play Time Schedules
One of the best ways to live at peace with a roommate to respect the other person's privacy and need for alone time. Each person's work schedule should be considered as getting ready for work is usually a sprint for the bathroom and breakfast. Entertainment schedules won't be written in stone of course, but making your roommate aware of upcoming events where you will be entertaining at the apartment is simply good roommate etiquette.
Clean Up After Yourself and Your Guests
Many shared living arrangements would be more peaceful if all roommates tidied up after using a common area. To avoid an 'odd couple' nightmare where one is a neat-freak and the other is, well – no so much, you may need to post assigned cleaning duties. But, the best arrangements are when everyone washes their own dishes, cleans the shower after each use, and takes the initiative to run a vacuum now and then.
Being courteous and understanding is the best way to live at peace with a roommate. This, of course, should be given by all roommates and expected of all guests. Even challenging situations such as a roommate with unusual work hours can be overcome when everyone is willing to work together for the sake of peace.
If you are looking for a Centennial, CO apartment to share, contact Greenwood Plaza. We offer large two- and three-bedroom apartments with floor plans that are perfect for shared living. And with the impressive city and mountain views, you will find this community to be a sweet retreat.