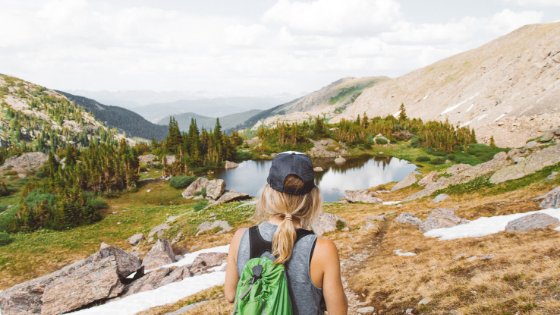 The residents of our Centennial, CO, apartments have been busy enjoying all the fun that summertime brings for the past couple months. What are they up to, you ask? Great question! Here are some of our community members' favorite ways to spend perfect summer days!
Take a Hike
There's certainly no shortage of hiking trails around Colorado. Whether you choose to stay in Centennial, or you've got the itch to head up the hill and explore Summit County in style, summer is a great time to pack a picnic in your backpack, lace up your hiking boots and hit the trails. Be sure to check the rules for the trails before you take off, especially if you plan to bring Fido with you; some parks don't allow pups on the property.
Go Camping
If one day of hiking won't satisfy your craving for the great outdoors, set up a tent in one of the many scenic spots located all over the state. Since the nights stay nice and warm this time of year, it's a great time to go camping without worrying about needing a ton of extra blankets and layers.
Head to the Water
We may not be located on the coast, but that doesn't mean you have to trade in your swimsuit for snowshoes. This is Colorado, which means you get to have the best of both worlds. Chatfield Reservoir is a great place to spend a lazy summer afternoon on the shores of its peaceful Swimbeach. While you're there, you can also go water skiing, play volleyball or try your hand at paddleboarding.
Take in a Baseball Game
Don your favorite purple gear and head downtown when the home team is in town. While you're in LoDo, be sure to check out one of Denver's many breweries while you enjoy the comradery of other Rockies' fans. You don't have to be a huge lover of baseball to cash in on the feeling that comes over crowds when the purple and white is playing.
Are you looking for a beautiful apartment community that will welcome you with open arms? You've come to the right place! Check out the photo gallery of The Apartments at Greenwood Plaza, and let us know if you have any questions!