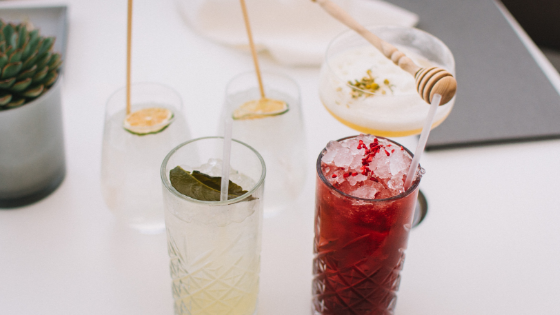 Could your summer entertaining game use some leveling up? Summer in the Denver area is a great time to entertain. The elevation often keeps the heat at bay, and the great natural surroundings invite residents and guests alike out into nature.
Whatever way you're entertaining guests this summer, you're sure to need drinks. Here are three great drinks that you can try this summer. They're great for just you and yours, and they're great for entertaining, too.
Agua Fresca Is a Refreshing Choice
Agua fresca is a fruit- and water-based beverage with its roots in Mexico. Sweet and refreshing, agua fresca can take a wide range of forms, from a simple strawberry to a range of adventurous flavors including mango, chili, hibiscus, and tamarind.
If you're new to agua fresca, start simple with this strawberry agua fresca. If you're looking to branch out a bit, then this pineapple mint variety is a great next step. Agua fresca expert? Try this cucumber and chili agua fresca for a unique experience.
Frosted Lemonade Is the Copycat of the Summer
Chick-fil-A's frosted lemonade, while a simple fast-food concoction, is simply legendary. Now you can make it at home, too. All you need is lemon juice (fresh squeezed is best), sugar, vanilla ice cream, and water. Sliced lemons and even a mint leaf for garnish step up your presentation to the next level. Here's a great copycat recipe from Delish that you can use.
Pink Watermelon Lemonade Slushies
Want to truly impress your summer guests? Take the convenience store slushy to its most epic dimension with this recipe for pink watermelon lemonade slushies. Combining great raspberry and peach lemonade with homemade watermelon lemonade (sugar, cubed watermelon, and lemon juice) is an inventive idea. Blending it all up with ice and then garnishing with a watermelon spear and fresh mint or basil? Simply inspired. Your guests will be majorly impressed.
Wrapping Up
Wherever you are this summer, these three great drinks will hit the spot for you and your guests. Interested in upgrading your experience living in apartments in Centennial, Colorado? Stop by our office today, so you can find out what makes Greenwood Plaza better than the rest.