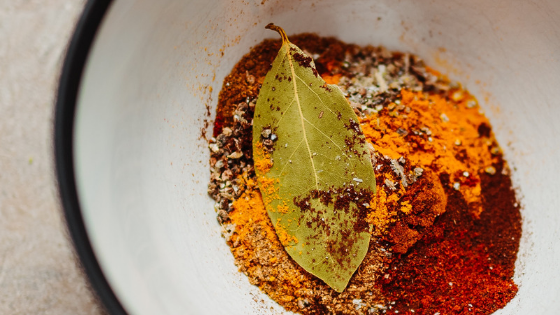 New ingredients bring new flavors into our lives and fresh challenges to home cooks everywhere. They can be fun and exciting to taste, even if they may feel a little daunting at first. And while you probably want to stick with your staples on the weekdays, the weekend gives you more time to try (and fail if need be). Here are a few ideas to get you started on a culinary journey that could open your eyes and push the boundaries of your talents.
1. Fresh Turmeric
Turmeric has all kinds of natural properties. It's a good anti-inflammatory and antioxidant, fighting off everything from aches to the free radicals that age you faster than you ever thought possible. And while ground turmeric is good for you, fresh turmeric has a more intense flavor that can enhance anything from a smoothie to a scramble.
2. Asafoetida
This spice is similar in flavor to a leek, generally used to settle the stomach, and found in Indian dishes like dal or rhogan josh. If you happen to have a sensitive gut, you can try adding asafoetida into potatoes, lentils or cauliflower. Chefs say it's a great way to marry a number of contrasting flavors. If the spice is dried or ground, you can even add a little into your salad.
3. Cricket Flour
Hear us out on this one. It takes a lot of the Earth's energy to produce traditional meat and produce. We're not saying that crickets need to become your new kitchen staple, but the amount of protein in cricket flour is astonishing. And the product is made with practically no strain on our natural resources. In taste tests, people were typically unable to detect any cricket flavor in baked goods. If swapping out the flour in chocolate chip cookies is too much for you, try adding it to a smoothie instead (where you're unlikely to taste anything but the fresh fruit).
No matter what you like to eat, it helps if you have the right kitchen. If you're looking for the appliances and space that can keep up with your culinary dreams, give Greenwood Plaza a call today. Our apartments in Denver will inspire you to enjoy more flavors with less hassle.