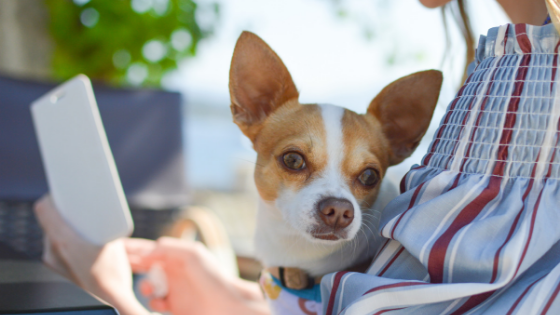 Your pet can become overheated or suffer from heat exhaustion if they are not kept cool during the summer months. As a pet owner, it is important to understand how to keep your pet cool. Here are a few of the top tips on keeping your pet cool this summer.
Ensure Your Pet Stays Hydrated
One of the best ways to keep your pet cool this summer is to ensure your pet stays hydrated. Always make sure they have plenty of clean water available. Some animals even enjoy ice cubes being placed in their water dish. Keep an eye on the water level and refill your pet's water bowl as needed.
Keep Your Pet Inside During the Hottest Parts of the Day
Another tip to keep your pet cool this summer is to keep your pet inside during the hottest parts of the day. You and your dog may have enjoyed playing at the park at 5 p.m. in the fall, but during the summer months, you may want to change playtime to early mornings or late evenings. This keeps your pet cooler and prevents them from overheating.
Get Your Pet a Cool Summer Haircut
Your pet may have a lot of hair or fur. Now is the perfect time to take your pet to the groomers and trim away some of the excess hair or fur that they do not need. This makes it easier for them to stay clean, free of mats and to stay cool during the summer months.
Let Your Pet Lay Where It's Cool
The last tip to help your pet stay cool this summer is to allow your pet to lay where it is cool. You may keep your bathroom doors closed, but during the summer months, your pet may find the tile in the bathroom to be cooler than laying on the carpet in your living room.
Your pet is an important member of your family. This is why The Apartments at Greenwood Plaza is a pet-friendly community. If you have pets and are looking for apartments in Centennial, Colorado, be sure to check us out. Give us a call now to learn about availability and pricing.