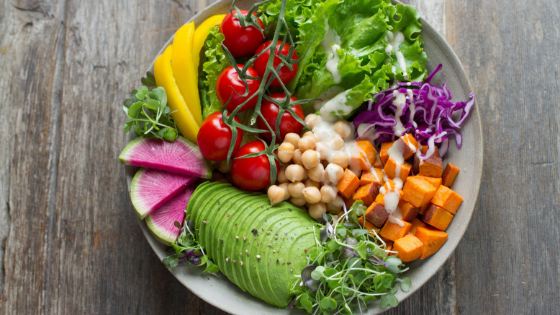 Eating out every day can get expensive pretty quickly, and freezer lunches just don't cut it when you're looking for something that offers nutritional value. Fortunately, the residents of our Centennial, CO apartments have offered up a few suggestions that work perfectly for people who need great food for their mid-day meals. Here are a few summery salads that are sure to brighten your workday:
Grilled steak is incredible when it's fresh off the grill, but it's actually great cold, too. Serve up an awesome salad — leftovers style — by adding some beautifully cooked steak to the equation.
Okay, it doesn't have to be a jar; maybe it's just a plastic container. The idea is still the same! Pack your lunch upside down so the greens don't get squishy, then, when you're ready to eat, simply set the container the other way so all the ingredients fall into place properly.
This salad is packed with enough protein to help you power through the day while still being fresh and light. The almonds add crunch, and the strawberries stand by to add that sweet bit of fruit your body craves.
Let the saltiness of feta cheese settle in with your juicy watermelon pieces as you enjoy this salad. If you're looking for a bit of protein, you can easily incorporate tuna, shredded chicken or deli turkey into the mix. Of course, nuts and tofu would also be a great addition to the team.
Farro is one of the unsung heroes of salads everywhere. This whole grain packs a whole lot of dietary fiber. When paired with the saltiness of capers and the sweetness of tomatoes, farro produces a taste that's hard to resist.
Whether you work from home, or you're shuttling yourself around the Denver Tech Center, you'll want to make sure you start your day with a menu that'll provide you with powerful nutrition. Swing by The Apartments at Greenwood Plaza so we can show you how a beautiful kitchen can get you off on the right foot!